I imagine most of you reading this don't remember Andy Williams, but back in the day he was one of the most successful, and long lasting, American pop singers. His discography highlights that substantial musical contribution.
Love Story was released in February 1971, certified RIAA gold on 22 March 1971, reached #3 on Billboard, and #1 in the UK…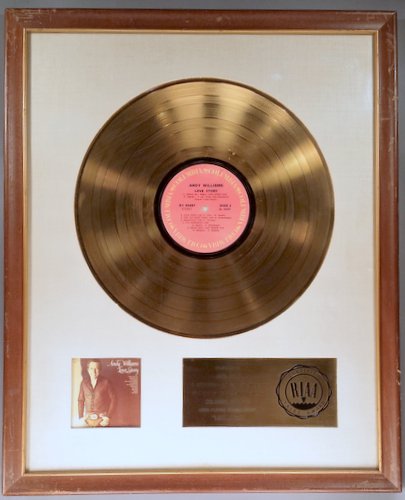 This Authentic, First Presentation, First-State RIAA white matte was presented to Jack Gold for his role as a Columbia Records A&R executive.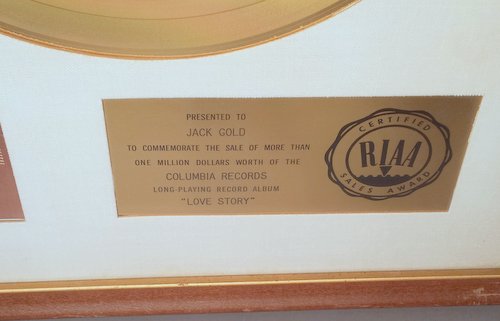 The backing paper is beat up but original, a great sign of a more valuable "First-State" award.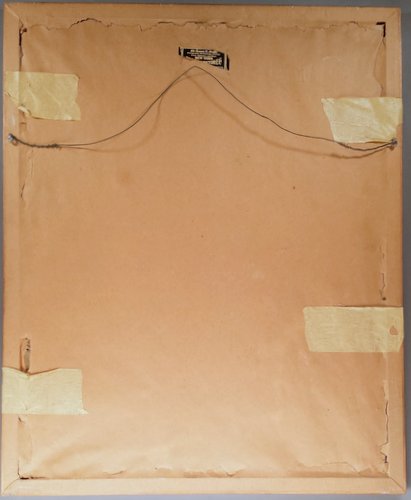 ______________________________
If you received awards in the 60′s – 70′s – or 80′s, and you want to share or sell them, please contact me at (818) 416-3770 or jim@honormusicawards.com