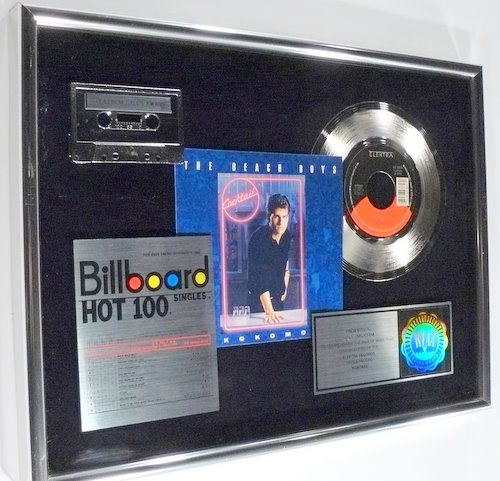 "Kokomo" was the Beach Boys third and final (so far) gold single.
Released in June of 1988 to coincide with the release of the Tom Cruise movie "Cocktail", it went both gold and platinum on January 10, 1989.
Written by Mike Love, Terry Melcher, John Phillips and Scott Mackenzie, and produced by Melcher. The only active Beach Boys member not involved with the recording was Brian Wilson. It was The Beach Boys' first #1 hit in the United States since "Good Vibrations" in 1966, making it the longest time span between two number one hits in America for a band (22 years).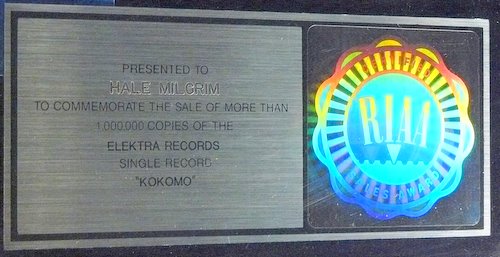 Hale Milgrim, has shared his love and vision of music as an executive at Warner Bros. Records, Electra/Asylum and as President of Capitol Records. Hale's inscription remembers the hit and the times…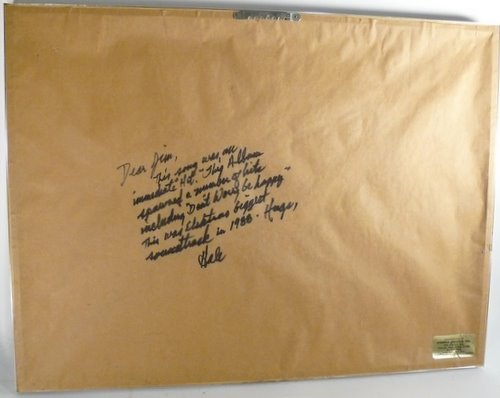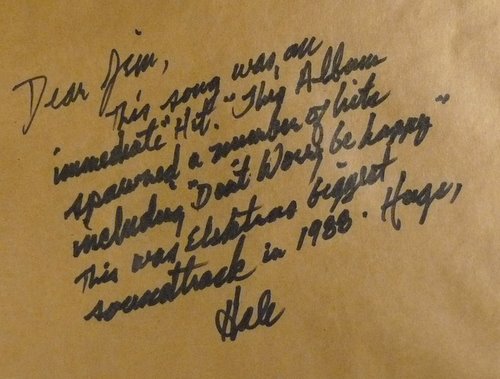 Creative Glassics manufactured this award under the auspices of the RIAA.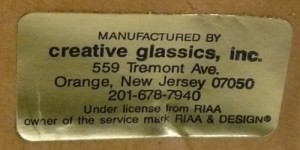 ______________________________
 To evaluate the authenticness and condition of any award it's best to hold it in your hands, if that is not possible, photos of the front, plate and back are most useful.