Released in September of 1972, "It Never Rains In Southern California" reached a peak chart position of #5 on the Billboard Hot 100.
Albert Hammond's only RIAA gold single was certified on January 9, 1973, and is celebrated here with an authentic, unopened (all original) RIAA White Matte.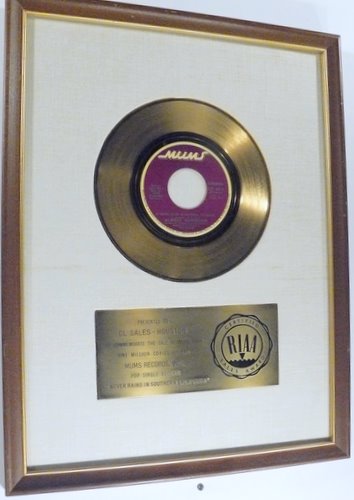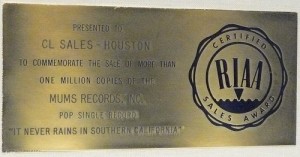 Mums Records were distributed through Columbia Sales -Houston.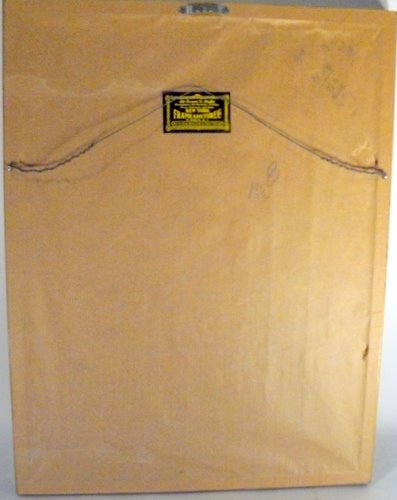 Original backing paper, hanging and sticker give this award the value of unopened.
_________________________
 Detailed photos (a minimum of front, plate and back) will provide insight to the history and nature of an award, but holding the physical award in your hands is always best.