Gold and platinum awards have become vivid symbols of music's success. Honor Music is about the hobby of collecting them.
____________________________
The Animals were a 60s English group known for their gritty, bluesy sound and deep-voiced front-man Eric Burdon. Their sound was exemplified by their signature hit song "The House of the Rising Sun" as well as by hits such as "We Gotta Get Out of This Place."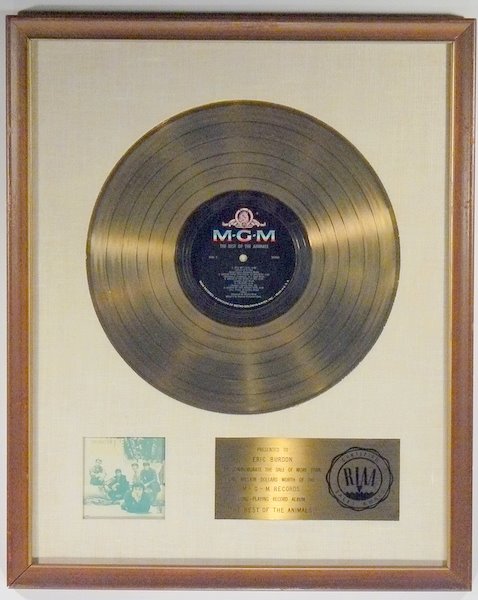 This best of collection was released in January 1966, and certified gold by the RIAA on July 28, 1966.