The soundtrack to the 1976 movie "A Star is Born" became a worldwide multi-platinum hit. Starring Barbra Streisand and Kris Kristofferson, it contained the single "Evergreen (Love Theme from A Star is Born)" which won the Grammy Award for song of the year and the Academy Award for best original song.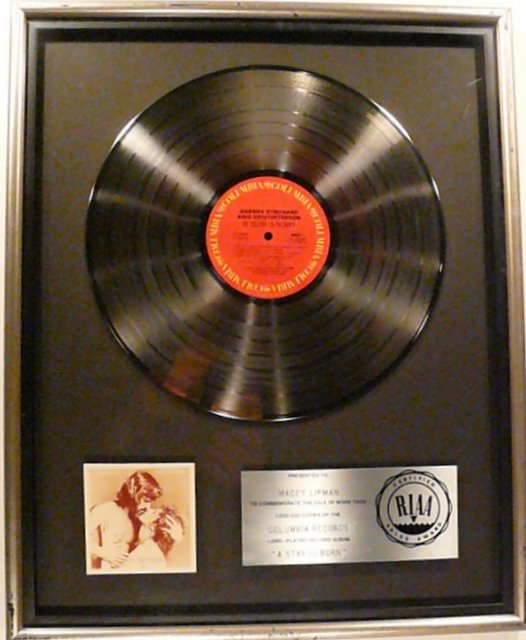 Release 11/76, it was certified gold 12/23/76 and platinum 1/21/77. It's peak chart position was #1.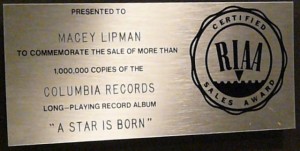 Macey Lipman, based in Los Angeles, was a major independent marketer of music, with a focus on retail stores, from the late 1960's to the late 1980's.
The backing paper and hanging are all original with Creative Glassics sticker in lower left. 1976 was the first year Creative Glassics began to make RIAA awards.