Cheap Thrills was released in August 1968, certified RIAA gold on October 15, 1968, and is considered one of the masterpieces of the psychedelic sound of San Francisco. Big Brother and the Holding Company was immediately eclipsed by their lead singer, and from then on superstar, Janis Joplin.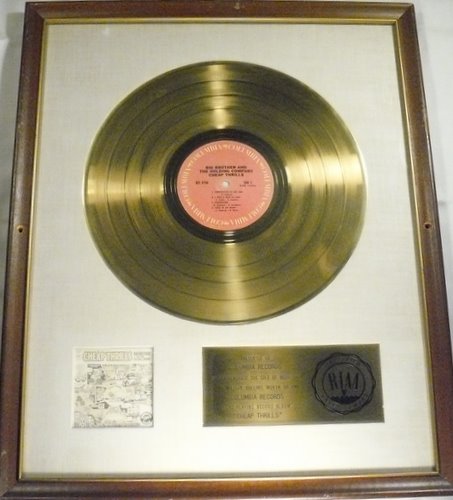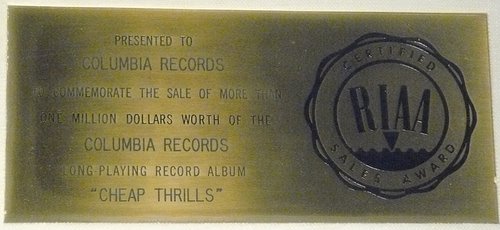 Columbia Records became a rock powerhouse primarily because of Clive Davis's fortuitous decision to attend the Monterey International Pop Festival, where he spotted and signed several leading acts including Janis Joplin.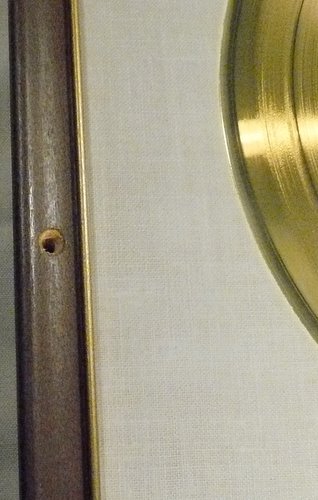 The wholes in the frame indicate that this award was displayed by fastening it to the wall, most likely in an office or conference room at Columbia Records. The fading on the label and mini indicates that the office was most likely on the west coast.