Welcome to 1968 and a snapshot of Bobby Vinton, via a Gold In-House Single Award…
Slow dancing anyone?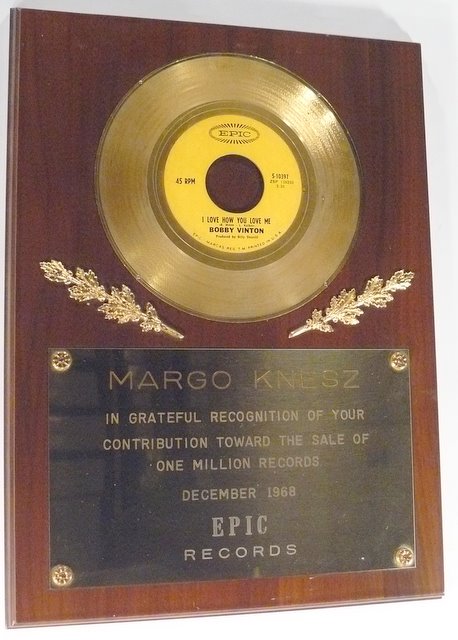 "I Love How You Love Me" was Bobby Vinton's second of three RIAA certified singles (as an RIAA award it would be a White Matte). Released in October, 1968 and certified gold on December 19.1968 it achieved a peak chart position of #9.  Bobby's first gold single "Roses Are Red" achieved #1 a full six years earlier in 1962.
Margo Knesz began her career at Epic Records and went on to work with Ahmet Ertegun at Atlantic Records.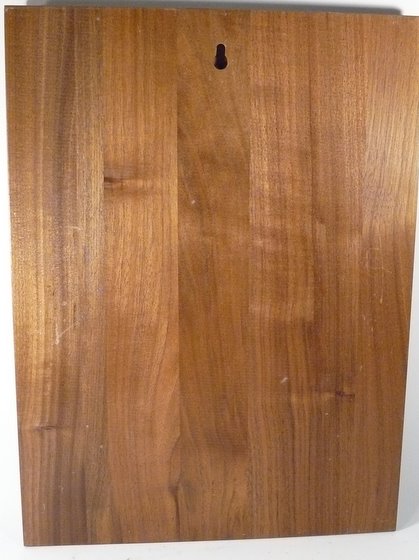 A back is a back is a back.  No indication of manufacturer.
_________________________
To evaluate the authenticness and condition of any award it's best to hold it in your hands, if that is not possible, photos of the front, plate and back are most useful.