Shouted at parties, sung in cars, "You're So Vain" became an anthem to the self-absorbed. Written and sung by Carly Simon it became her biggest hit and signature song.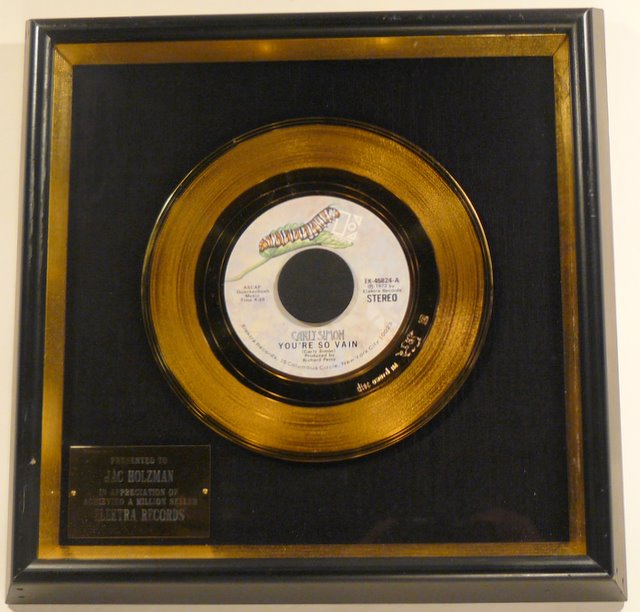 Released 11/72, it was certified gold by the RIAA on 1/8/73 and was #1 on the Billboard Hot 100 for three weeks. This Disc Award Ltd award was a popular and beautiful type of in-house (non RIAA) award. Authentic Disc Award Ltd awards had the logo and dragon engraved at 4'oclock in the trail-off.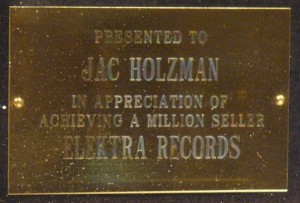 Jac Holzman was the founder, chief executive officer and head of both Elektra Records and Nonesuch Records. Thank you Jac for all the music you brought us.
The wire hanging and wood back attached to the frame with masking tape is all original. The Disc Award Ltd. number, name and address stamp is seen at about 7 o'clock.