Chuck Mangione released his second A&M album "Feels So Good" in October 1977. It became his best selling, achieving a peak pop chart position of #2 and being certified gold by the RIAA on March 23, 1978. Here it is celebrated with an RIAA Floater style award, the correct format for RIAA awards from 1975 to 1981…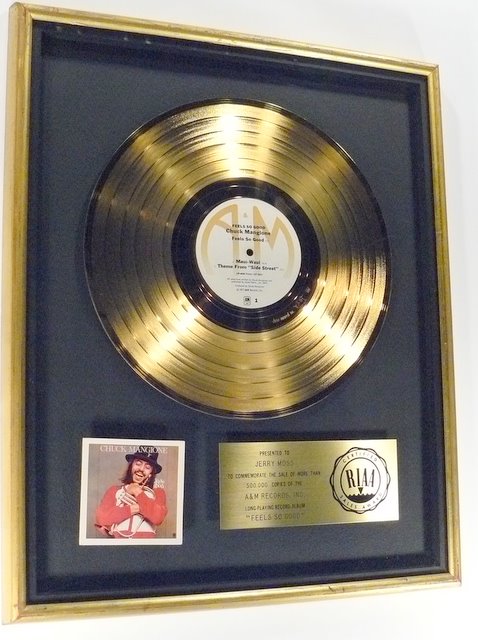 A close inspection of the trail-off at four o'clock shows the Dragon logo of a Disc Award Ltd. stamper. Disc Award Ltd. was a preeminent In House awards manufacturer in Los Angeles. A&M was one of a handful of labels (including MCA, Decca, and Uni) that used Disc Award stampers in their RIAA awards.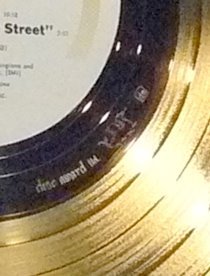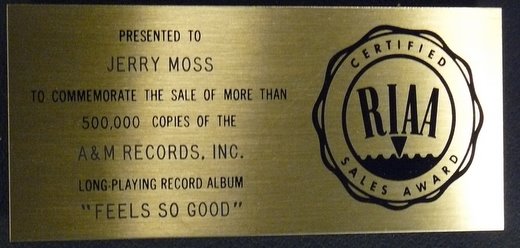 Jerry Moss is one of the great music men and co-founder (with his partner Herb Alpert) of  label powerhouse A&M records.
Jerry's inscription on the back is one of my favorite, remembering Chuck Mangione's success, contribution and discovery.