The  R Hologram was the authorized RIAA logo from 1990 to 1997.
Deep Purple "Who Do We Think We Are!
Released January 1973, RIAA certified 4/11/73, peak chart position #15.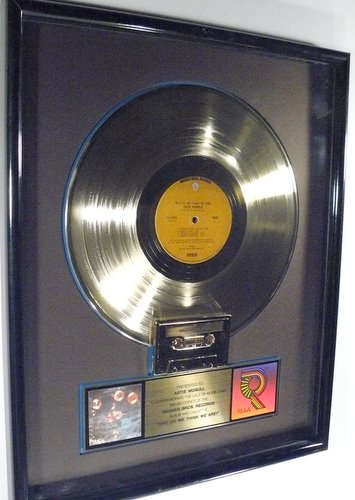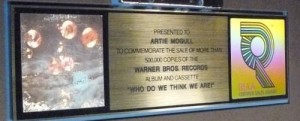 Artie Mogull was a long time music industry publisher, and label executive. He is perhaps best known for signing Bob Dylan to his first publishing contract with Warner Bros. Publishing. These are authentic awards presented to Artie Mogull in a later presentation format, their original format would have been White Matte.
Deep Purple "Burn"
Released Feb 1974, RIAA certified 3/20/74, peak chart position #9.