Released in September 1978, certified RIAA gold on 10/26/78, MacArthur Park became Donna Summer's first #1 RIAA gold 45. The song, written and composed by Jimmy Webb, was first recorded by Richard Harris in 1968, his version peaked at #2 (see an In House award honoring that achievement). Here you see it honored with an Authentic, First Presentation, First-State, RIAA Floater in nearly perfect condition…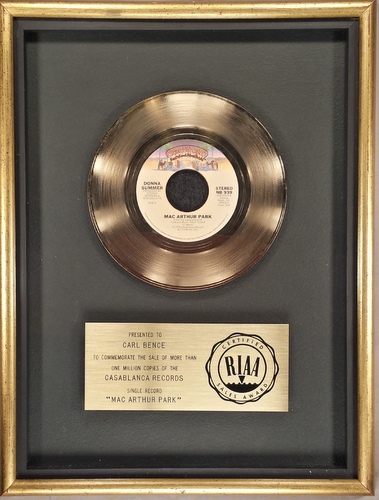 Carl Bence did promotion for Casablanca Records during the heady days of the 70's.
____________________________
To evaluate the authenticness and condition of any award it's best to hold it in your hands. If that's not possible, photos of the full front, plate, and back are most useful.