This Donovan's "Greatest Hits" In-House award is in a classic record awards style, with similarity to early RIAA walnut plaques.
Donovan's hit power linked folk rock to hippie mysticism. A generation heard his flowery philosophy with songs like "Catch the Wind," Season of the Witch" and "Mellow Yellow".
Released: 1/69
Certified Gold: 4/22/69
Peak Chart Position: #4
Unlike RIAA awards, this plaque shows the label number and the month and year of presentation.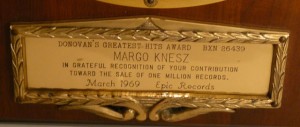 Margo Kanez worked at CBS/Epic in marketing and administration. In the early 70's she moved to Atlantic Records where she worked with Ahmet Ertegun.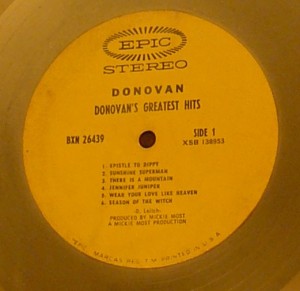 Label number cited on plaque.
(Click on any photo to expand)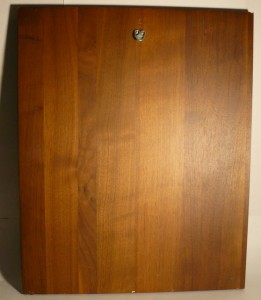 Back is plain wood with centered hook hanging, and no manufacturer sticker.