Our spotlight award today comes from from the collection of  Tony Fornaro. Tony has collected awards for years and his want list includes adding another Led Zeppelin white matte (unopened). Contact him if you have any ideas.
"Morrison Hotel/Hard Rock Cafe", was The Doors fifth album. Released in February 1970, certified gold the same month on February 23, 1970, it achieved a peak Billboard chart position of #4.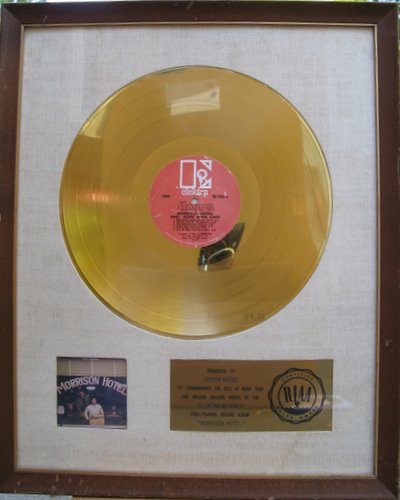 Illustrious rock and roll photographer Henry Diltz took the iconic album cover photo and we're lucky to have a picture of him with the award, pointing to his creation. Thanks Henry, your photo (as many before) provided the perfect visual representation for the music.