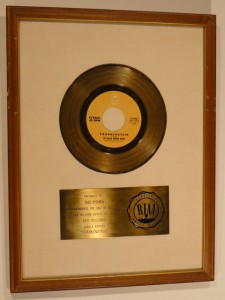 Edgar Winter Group "Frankenstein"
Released: 2/73
Certified Gold" 6/19/73
Peak Chart Position: #1
Edgar Winter and his older brother Johnny came out of Texas with their own style of blues and rock. "Frankenstein" which Edgar co-produced with Rick Derringer turned out to be the most successful commercial record by either brother.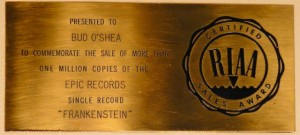 Bud O'Shea held many positions with Columbia/Epic Records. He was the branch manager in San Francisco at the time of this record and was the promotional manager of the year in 1972.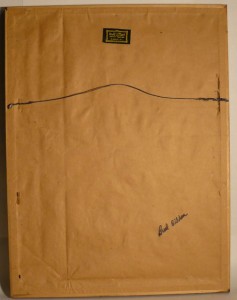 The backing paper and hanging are original as is the small New York Frame & Picture Sticker which was appropriate for 45's of the period.
Bud signed his award in the lower right hand corner.
(Click on any photo to expand)