Emerson (Kieth), Lake (Greg) & Palmer (Carl) formed this 1970's English super group. A March 1971 live recording of an interpretation of Modest Mussorgsky's work of "Pictures at an Exhibition", became an album of the same name.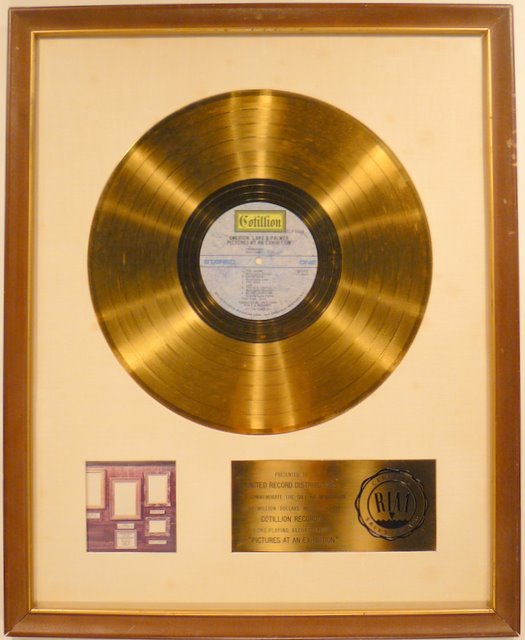 Released: 1/72 Certified Gold: 4/17/72 Peak Chart Position: #10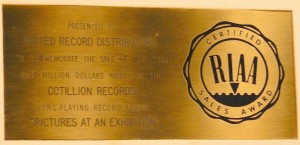 United Record Distributors was one of the major record distributors of the time.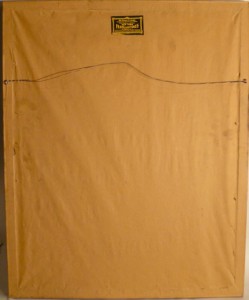 Original backing paper and hanging with New York Frame & Picture Sticker. Below is a close-up of how the backing paper was cut to the frame.
(Click on any photo to expand)