Submit pictures of your awards for spotlighting.  Join Honor Music Awards on Facebook.  Receive free collector news and award stories by Email.
_________________________
Country music, and music in general, is more beautiful because of the voice and song writing of Emmylou Harris. "Blue Kentucky Girl" was her sixth album for Warner Bros./Reprise Records.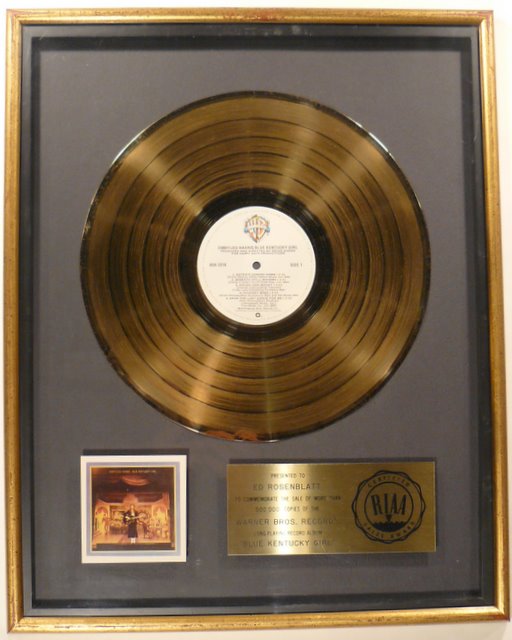 Released 4/79.  Certified Gold 2/18/81.  Peak chart positions: Country chart #3, Pop chart #43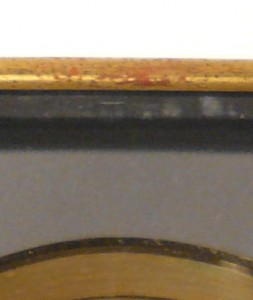 You may have noticed that gold New York Frame & Picture Co frames of this period had red stain under the gold paint. You can see a bit of it in the scratched off paint above.
Frames got scratched from normal wear and tear, and like this one, if awards were stacked together back to front, the top center hanging of one rubbed the top center frame of another.
Ed Rosenblatt was Warner Bros. Records Vice-President of Marketing. He later became President and CEO of Geffen Records. Thank you Eddie for the music you brought us…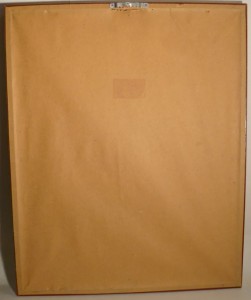 Backing paper and hanging are all original, with the outline of where the New York Frame & Picture Co sticker had fallen off at the center a few inches from the top.