Gold and platinum awards have become vivid symbols of music's success, worldwide.  Honor Music is about celebrating their history and presentation, for those who have received and collect them.
_______________________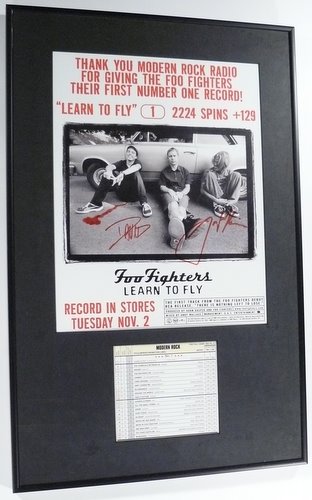 OK, technically this is not a record award (doesn't contain 45, LP, CD or presentation plate). But it is pretty cool, and ties into other awards that feature charts like here and here.
It's an ad placed, I expect by the record company (RCA), and then framed with a chart celebrating Foo Fighters first number one record, "Learn to Fly" (You Tube). From the album Nothing Left To Loose, it was certified digital gold on November 01, 2003.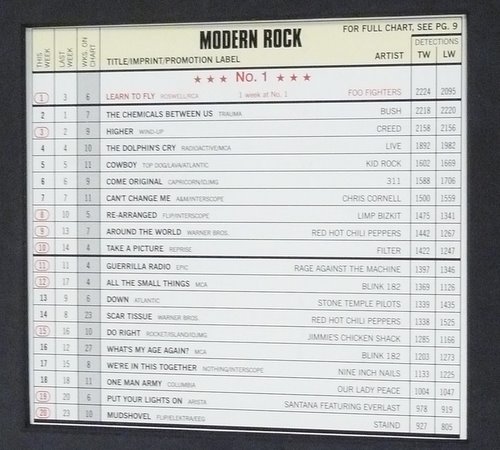 [click to continue…]