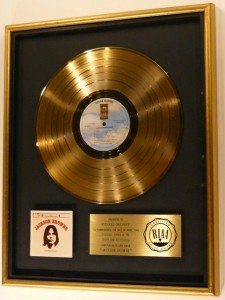 Jackson Browne "Jackson Brown" (sometimes called "Saturate Before Using")
Released: 9/71
Certified Gold: 11/16/76
Peak Chart Position: #53
Jackson Browne wrote and performed songs that were covered by artists including Linda Ronstadt, the Byrds, Brewer and Shipley, The Eagles. Joan Baez and many more.
His songwriting and performing success led to David Geffen signing him to Asylum in 1971. This was his debut LP. While the 70's proved very successful for Jackson he didn't achieve his first #1 album until Hold Out in 1980.
Great background video on You Tube here.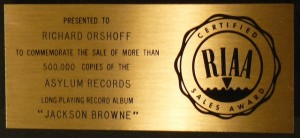 Richard Orshoff produced and engineered the album.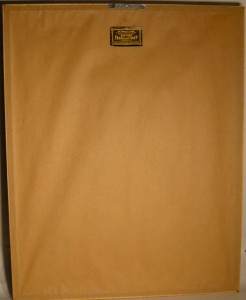 All original backing paper and hanging are in excellent condition. Unlike many awards, it was kept in it's shipping box.
For you hard core collectors, I have included photos of the original shipping box and New York Frame and Picture shipping label below.