Gold and platinum awards have become vivid symbols of music's success, honoring achievement and people, worldwide.  Honor Music is about honoring their history and impact, for those who have received and collect them.
________________________________
A zebra shitting tennis balls, and a wild eyed, long haired man standing on one foot, playing the flute. Such were the performances of  Jethro Tull.
This 1977 performance of "Aqualung" speaks to their power.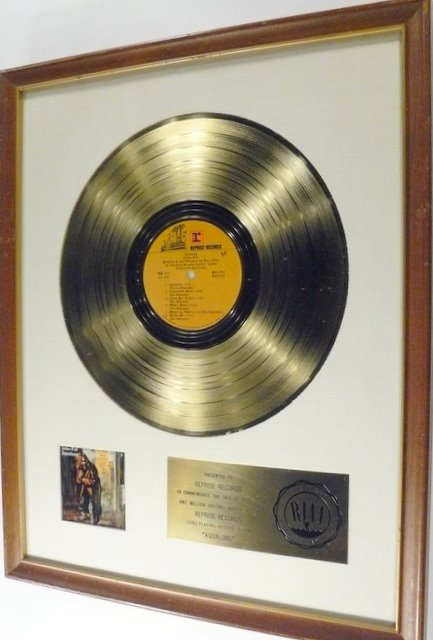 "Aqualung" was released in May of 1971 and certified gold by the RIAA on July 1, 1971. The album, which became Tull's biggest selling, reached a peak chart position of #7.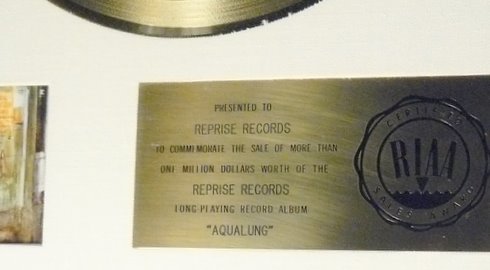 Reprise Record, founded by Frank Sinatra in 1960 and merged into Warner Bros. Records in 1963, has a storied history and place in music as an artists label.