While Johnny Mathis was known for romantic ballads, his discography includes dozens of RIAA Gold and Platinum Albums from various genres.  This 1978 RIAA Floater award for You Light Up My Life, is just one in the long tradition. Certified RIAA Gold on May 2, 1978, it reached a peak Billboard chart position of #9.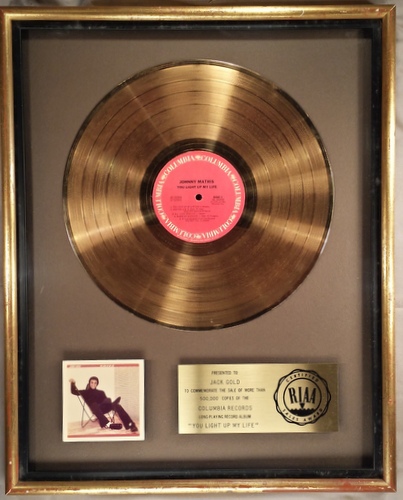 Jack Gold, received this award as the album's producer. During his career he produced albums for a who's who of artists, including several others for Johnny Mathis.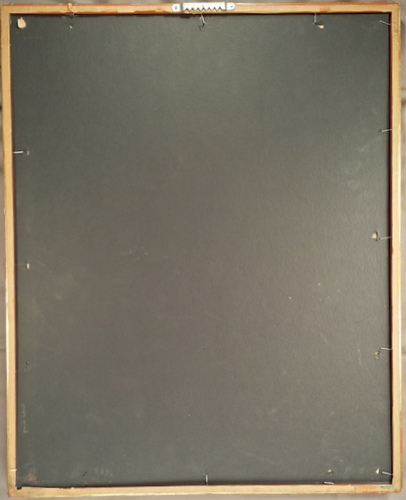 This is an Authentic, First Presentation, and I would consider it a First-State award (because it is unopened, though the backing paper has disappeared). You can use the paper-less-ness to see the way backing boards were attached in the period.
__________________________________
If you received awards in the 60′s – 70′s – or 80′s, and would like to spotlight their pictures and stories, or perhaps find a new home for them, please contact me, Jim, at (818) 416-3770 or jim@honormusicawards.com