The RIAA floater format began in April of 1975 (and continued until late 1980). "Perfect Angel" was one of the first floater awards made, being certified gold 3/21/75.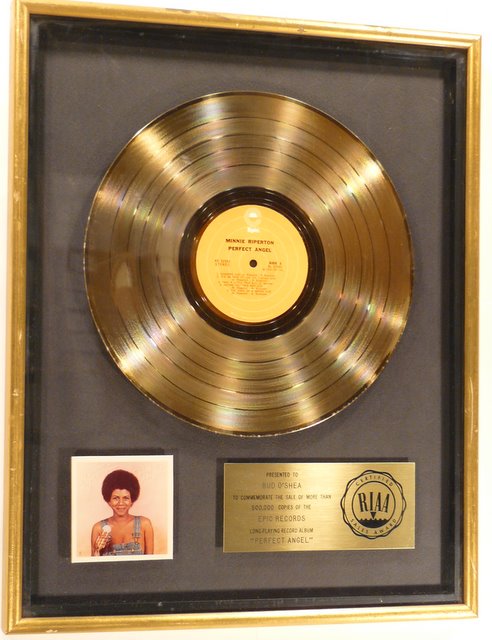 Minnie Riperton's tragic death in 1979 silenced one of music's most unique and unforgettable voices. She scored her greatest commercial success on this album with the pop ballad "Loving You" which reached number #1 on the charts.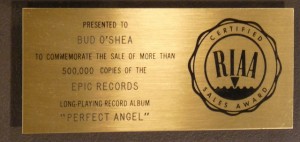 Bud O'Shea contributed his skills in music production, radio promotion and management at Columbia and Epic Records. Bud's inscription below, beautifully summarizes how so many felt about Minnie.

The top hanging and New York Frame and Picture sticker are original. The original backing paper has been removed and reinstalled with tape.  Why would anyone take the backing paper off and re-attach it? Good Question. Perhaps to clean the inside glass or re-attach a loose part.
__________________________
If you're interested in how to spot authentic awards, or the artists who have received them, take a look at the Awards Gallery to the right, and sign up for regular, free  Award Stories by Email.