Mountain Climbing! reached number 17 on the Billboard albums chart and featured the band's best-known song "Mississippi Queen"(video). The album was certified gold by the RIAA on August 28, 1970, and its first presentation format was what you see here—a white matte.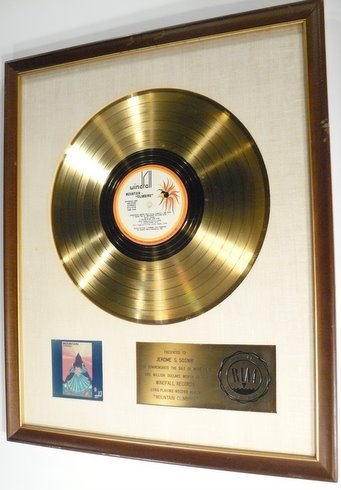 Mountain was formed shortly after Leslie West, recorded a solo album titled Mountain (a reference to West's one-time physical bulk) with bassist and former Cream collaborator Felix Pappalardi producing.
Climbing!, was the official debut studio album by the band Mountain, released on March 7, 1970. The album featured the 'classic' Mountain lineup of Leslie West (guitar, vocals), Felix Pappalardi (bass, piano) and Corky Laing (drums, percussion), with Pappalardi again producing.