Our spotlight award today comes from the collection of
Roger Anderson
, who along with pictures of a favorite Mulvayne award, added this story…

"I have all of Mudvayne's awards.  The one in the pic is my favorite.  I was looking for it because I had their other awards and wanted to complete my collection.  I searched for months on the internet when I came across a post from the lead singer saying that he liked a restaurant so much in northern California that he presented an award to them.  I then looked on the internet for a phone number for the restaurant.  I called a few times until I was able to speak with the owner and he told me that he used to have the award but he had given it to a part-time waiter that likes the band a lot.  I left my number for the waiter to call me and about a week later he finally did.  I told him that I collect record awards and made him a good offer for the award. Just thought you might find that story interesting. Later, Roger."
Thanks Roger, let's take a look at
Mudvayne's
"
Lost and Found
," released on April 12, 2005, certified RIAA gold on May, 27th 2005, and reaching a peak Billboard chart position of #2.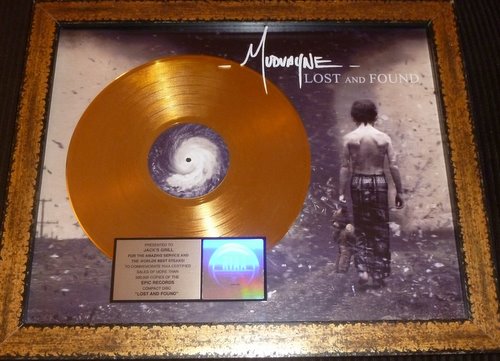 Presentation of the award to Jack's Grill identifies the restaurant in the story…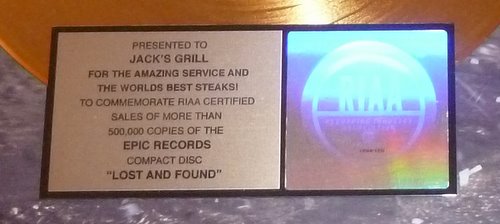 The back is first state (unopened) with the sticker of authorized RIAA awards manufacturer
Jewel Box Platinum
…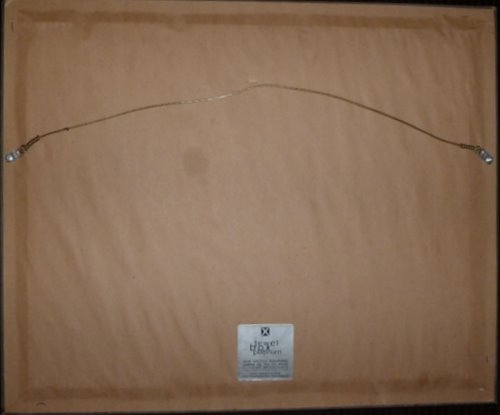 ___________________________
Submit awards for spotlighting
here
.
Sign up for award stories and collector news
emails
.
See more award stories in the right hand column.
 Share Want & Sell lists with other collectors
here
.