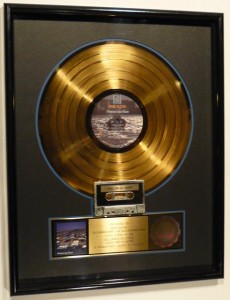 Pink Floyd "A Momentary Lapse Of Reason"
Released: 9/87
Certified Gold" 11/9/87
Peak Chart Position: # 3
A strong and changing line up created a distinctive and powerful style. David Gilmour, who himself replaced group founder Sid Barrett, recruited new musicians for "A Momentary Lapse of Reason." It was the first album without another Pink Floyd founder, Roger Waters.
"A Momentary Lapse of Reason has no central theme, and is instead a collection of rock songs written mostly by Gilmour and musician Anthony Moore. Although the album received mixed reviews and was derided by Waters, with the help of an enormously successful world tour it easily out-sold their previous album The Final Cut." – Wikipedia
Bob Ezrin is a music producer and writer. In a career spanning forty years he has worked with a who's who of artists. He produced this album and other Pink Floyd albums as well as albums by Alice Cooper and Kiss.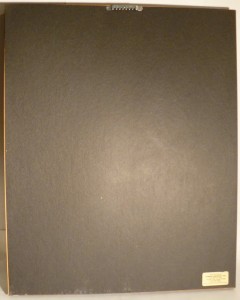 Original black cardbord backing with center hanging and Creative Glassics sticker. Unlike their early stickers (they began making RIAA awards in 1976), this sticker specifically mentions this award is made "under license from RIAA"