Poco is a Southern California country rock band originally formed by Richie Furay and Jim Messina following the demise of Buffalo Springfield in 1968. The title of their first album, "Pickin' Up the Pieces", is a reference to the break-up of Buffalo Springfield. Highly influential and creative, they were pioneers of the country rock genre. Throughout the years Poco has performed in various groupings, and is still active today. -Wikipedia

"Legend" was Poco's most commercially successful album. A little know fact is that the cover art was created by graphic artist (and later comedy actor) Phil Hartman.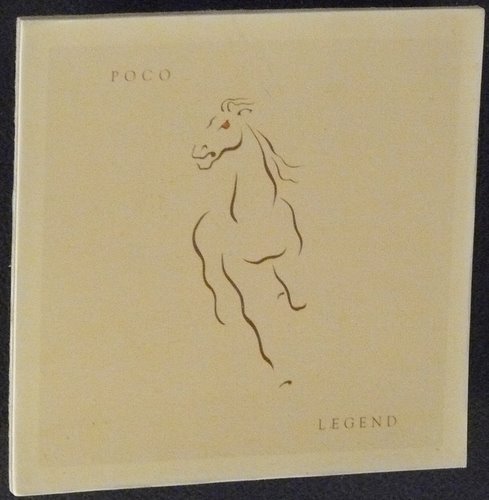 "Legend" was released in November 1978 and certified gold five months later on April 12, 1979, becoming Poco's only RIAA certified album. It became the group's most commercially successful album, containing two Top Twenty hits, "Crazy Love" and "Heart of the Night".
Here it is celebrated as a first presentation "Floater", the correct RIAA format from April 1975 to late 1980.

Tom Stephenson played keyboards on the album.
The correct New York Frame & Picture Co. sticker has been scotch taped to the backing paper which has been opened and resealed.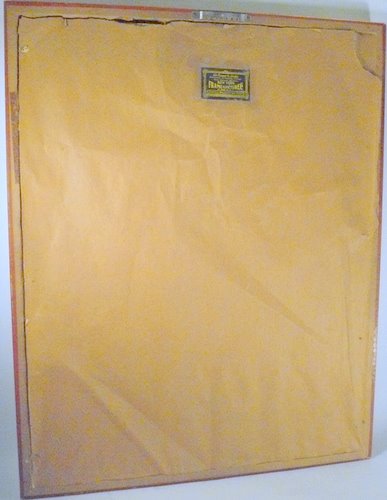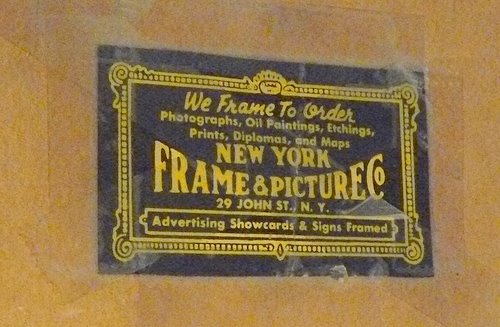 _____________________________
Join Honor Music Awards on Facebook.  Receive free collector news and award stories by Email. Submit pictures of your awards to spotlight and share.