Roger Daltrey, founder and lead singer of the Who, has had a successful solo career.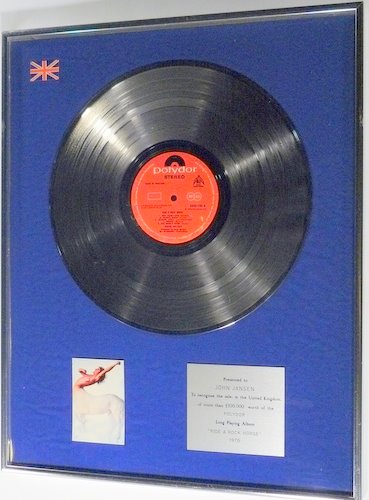 Daltrey's second album, Ride a Rock Horse, was released in 1975 and celebrated here in 1976 with a BPI look-a-like award. It is actually an in-house as there's no BPI logo, although it was made by Century Displays who would've made the BPI version. (Thanks to BPI expert Tim Porton for his comments). The British Phonographic Industry (BPI) has represented the interests of British record companies since being formally incorporated in 1973.  The album was never certified by the RIAA in the United States (it would have been a Floater format).
The cover, photographed by Daltrey's cousin Graham Hughes, is remarkable for depicting the singer as a rampant centaur.