If you've received or collect awards (or simply love and celebrate music), I think you'll enjoy the Awards Gallery on the right, and please sign up for regular free Award Stories by Email.
__________________________
This award, from the early days of Rush's illustrious career, celebrates the winning of a lawsuit and the losing of an act, not the sale of albums!
"Fly By Night" was the second album from Rush and the first to feature Neil Peart.  Released in May 1975 it peaked on the Billboard charts at #113, and was not certified gold by the RIAA.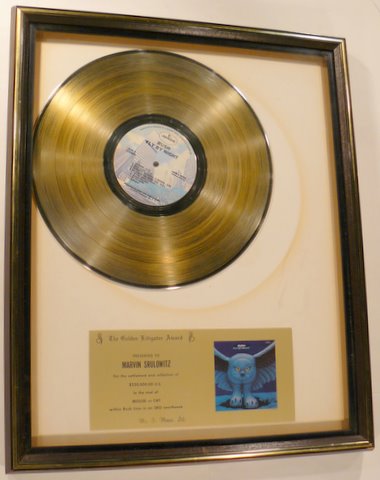 Though this award has a white matte, it is clearly not an RIAA white matte, it's an authentic In-House award which was usually called for by the labels, though this award was made by (ex)artist management.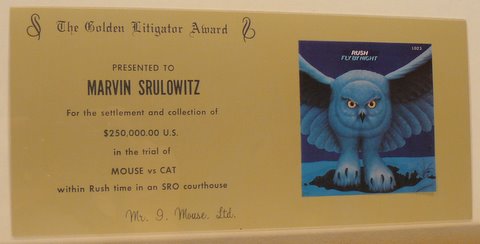 Rush's ex-manager Ira Blacker had this award made to present to attorney Marvin Srulowitz.  While the plate has numerous references, the inscription on the back says it succinctly … "We won the lawsuit & lost the act."  The lawsuit is mentioned in the second paragraph of the tracklistings/additional info here. [click to continue…]