When I hold this award in my hands, I know I'm holding a masterpiece by one of the most influential (the most influential?) duos in the history of music.
Released in January of 1970, and certified Gold on February 27, 1970, "Bridge Over Troubled Water" was the third of three #1 albums by Simon & Garfunkel.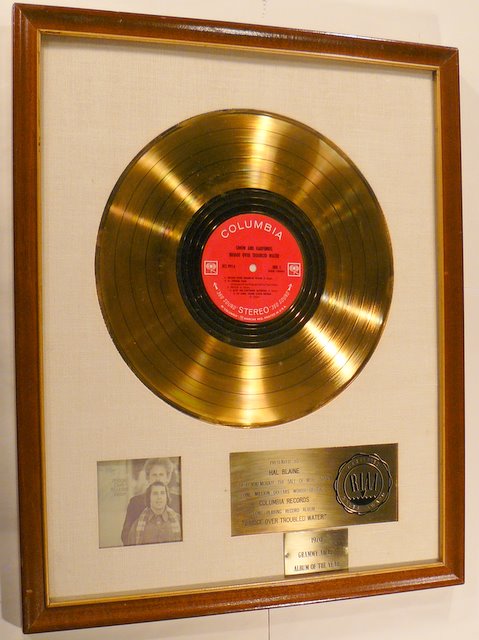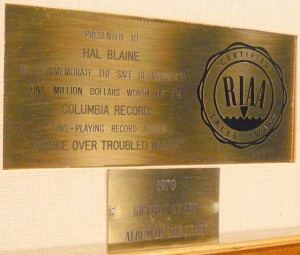 Presented to hall of fame drummer Hal Blaine, it uniquely has a smaller plate attached with the etching "1970 GRAMMY AWARD ALBUM OF THE YEAR." In total it won six Grammy's including Record of the Year (single), Best Contemporary Pop Song, Song of the Year, Best Engineered Recording (Non-Classical) and Best Arrangement Accompanying Vocalist(s).