Simply Red's "Picture Book" was released in October of 1985 and certified gold by the RIAA on July, 22, 1986. Peak chart position #16.
Anita Baker's "Rapture" was released in March of 1986, certified gold by the RIAA on August 4th 1986. Peak chart position #11.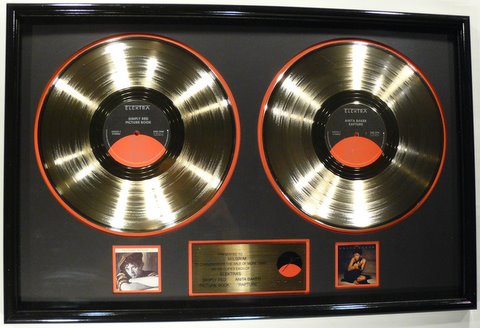 These artists could have (and most likely have) certified RIAA awards with Flower Hologram logos. Electra, the label, chose to celebrate this success with an In-House award so that it could be customized for two artists.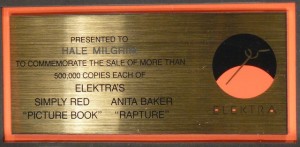 Hale Milgrim, shared his love of music as an executive at Warner Bros. Records, Electra/Asylum and as president of Capitol Records.
Backing is all original with Fitzgerald Hartley label at the bottom.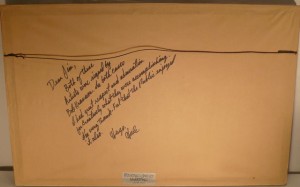 To evaluate the authenticness and condition of any award it's best to hold it in your hands, if that is not possible, photos of the front, plate and back are most useful.
_______________________
If you've received or collect awards (or simply love and celebrate music) take a look at the Awards Gallery to the right, and sign up for regular, free Award Stories by Email.