If you've received or collect awards (or simply love and celebrate music) I think you'll enjoy our Awards Gallery in the right hand column, and regular, free Award Stories by Email.
____________________
One Hit Wonder? Psychedelic Pop? Tasty Anthem of The Summer of Love?
All of the above?  You be the judge … here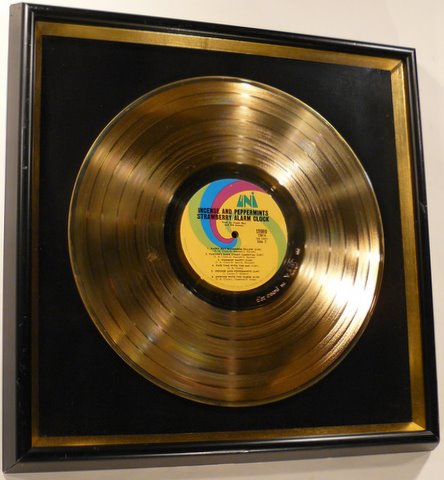 Incense and Peppermint by the Strawberry Alarm Clock was released in July of 1967 (the summer of love) as the B side of their fourth single "The Birdman of Alkatrash."  It spent a total of 16 weeks on the Billboard chart, finally reaching the #1 spot on November 25, 1967 and being certified gold on December 19, 1967.