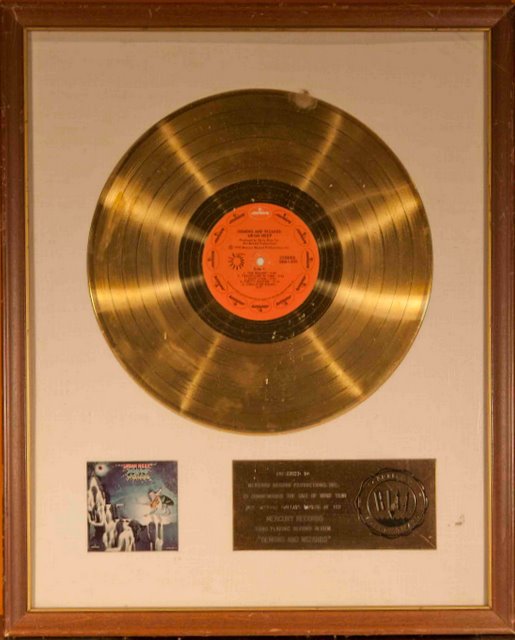 Uriah Heep "Demons and Wizards"
Released: 5/72 … Certified Gold: 10/27/72 … Chart Peak: 23
Uriah Heap came out of England in the early 1970's. It's name came from a fictional character created by Charles Dickens in his novel David Copperfield.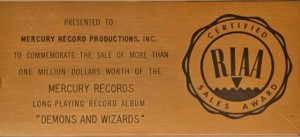 The band had three gold albums on Mercury Records and a fourth with their 1974 Warner Brothers album "Sweet Freedom".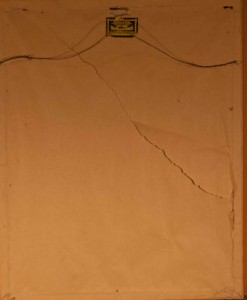 (click on photo to expand)
It has its original hanging and backing paper, which is torn like you see on many awards.
If you look closely at the front of the award you'll see a dead spider at about 1 o'clock. Many people prefer to put on new backing paper to keep this kind of thing from happening, and that is understandable. I usually try and keep an award in the condition I receive it, but that said, it would be easy to clean and re-paper.
And the spider in this one … I think it adds charm and realness.
I think Uriah Heep might have enjoyed it.