"Fragile" by Yes was their second RIAA certified gold album. Released in January of 1972 and certified gold on March 3, 1972, it reached a peak chart position of #4.
Here you see a "White Matte" award, the RIAA format from 1964 to 1975.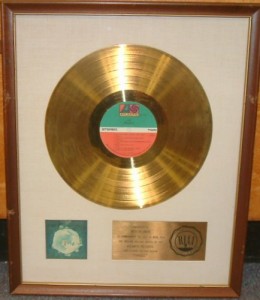 Yes is an English rock band who achieved worldwide success with their progressive, art, and symphonic style of rock music.  Formed in 1968 by Chris Squire and singer Jon Anderson, Yes began to enjoy success after the release of The Yes Album and Fragile. Fragile was their first album to feature cover art by Roger Dean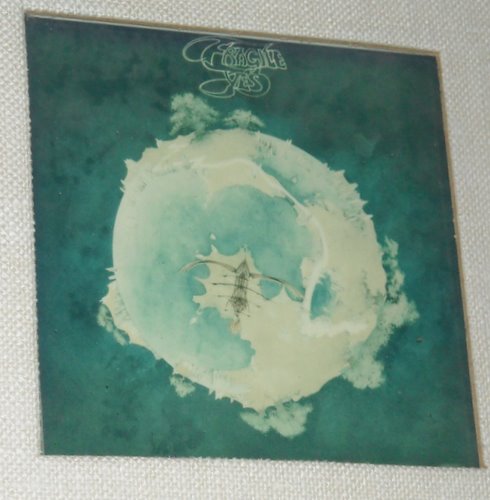 Most awards are made with side 1 labels, this was made with a side 2.
WEA was the the combination of Warner Bros., Electra Asylum and Atlantic Records. They had major distribution facilities in many parts of the country and were instrumental in the success of hundreds of artists.
Thanks to Tony Fornaro who shared this spotlight award.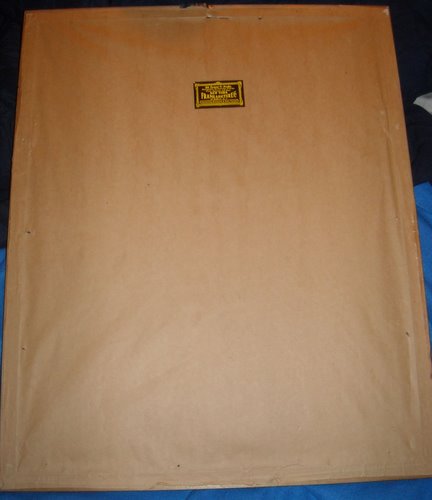 The original wire hanging has been changed to a top hanging, but you can still see the holes on either side of the frame where the wire hanging would have been attached.
_______________________
Thank you for being part of Honor Music Awards. Did you enjoy this post?
Do you have an award you would like to spotlight?