1967 was a special year in music …
The Beatles released "Sgt. Pepper" … and there had never been anything like it.
Jimmy Hendrix released "Are you Experienced" … and the sound of a guitar has never been the same.
And when The Doors released their self titled debut LP … the youth had a voice like never before.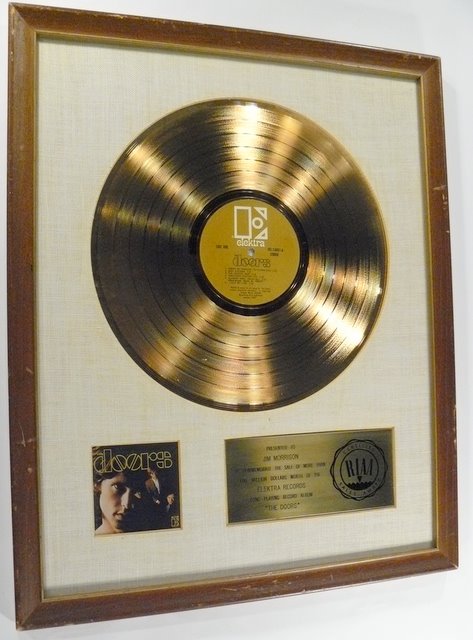 Released in January 67, The Doors first album was certified gold by the RIAA on September 11, 1967 and reached a peak Billboard chart position of #2.
This RIAA white matte celebration is an Authentic, First Presentation, First-State award. Notice the hand cut Bainbridge white matte, the Fulton Street New York Frame & Picture sticker on the back (used prior to 1969), and the correct brown Electra label for the period (used from 2Q 1966 to approx. 2Q 1969)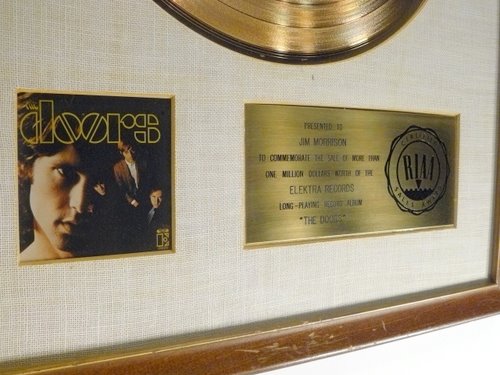 Jim Morrison of course was the soul and spirit of the Doors, and though there is no provenance that this was actually his, this presentation to him is still a very rare First Presentation artist award …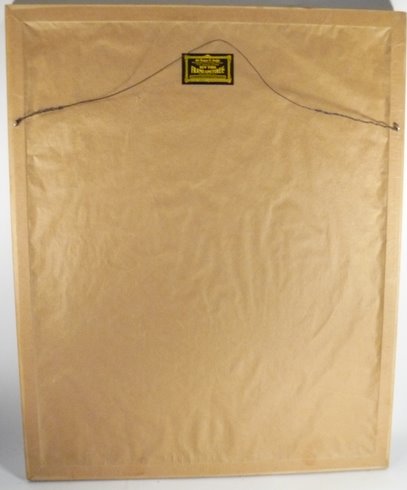 The backing paper and hanging are original.
___________________________________
To evaluate the authenticness and condition of any award it's best to hold it in your hands, if that is not possible, photos of the front, plate and back are most useful.