With "Workingman's Dead", the Grateful Dead moved from acid jams to concise pop tunes, but the ethos remained Dead.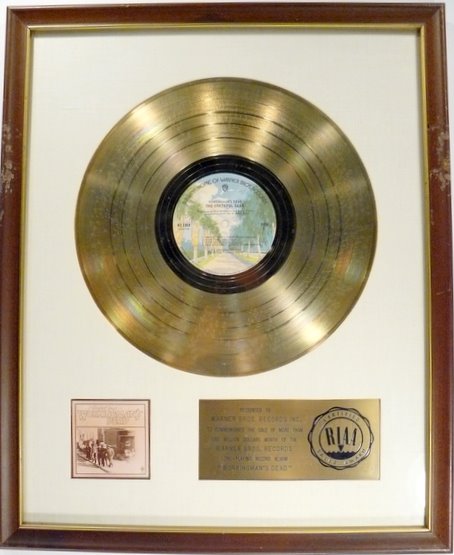 The Grateful Dead's second RIAA gold album was released in May of 1970, and certified gold on 7/11/74 along with "American Beauty" (which was released in October of 1970). It reached a peak Billboard pop chart position of #27 ("American Beauty" reached #30).
This RIAA "white matte" was the appropriate format of first presentation, and presented to their label Warner Bros Records Inc.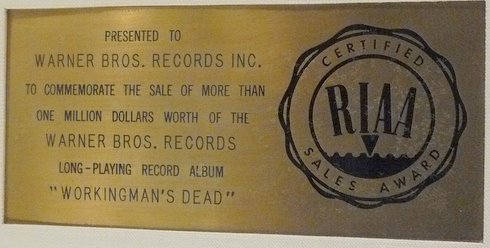 Backing paper, hanging and small New York Frame & Picture sticker are original.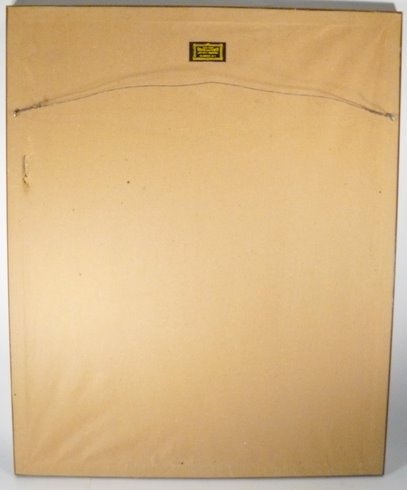 ______________________________
To evaluate the authenticness and condition of any award it's best to hold it in your hands, if that is not possible, photos of the front, plate and back are most useful.