Here's a delicious detail, and perhaps forgotten history, of RIAA gold records…
Usually these posts start with a picture of the awards, a short introduction to the artist, or the release and certification dates. This post is different. While we will celebrate Midnight Star, we take a look at a RIAA Floater like format that is rarely seen.
Here's a close up of the the gold and platinum frame detail of these, but oddly, not the wood frames you typically see.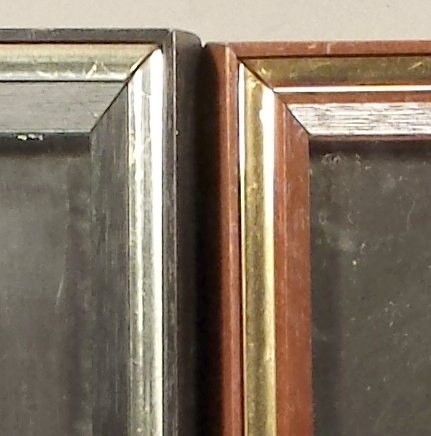 Typical Floater frames look like this…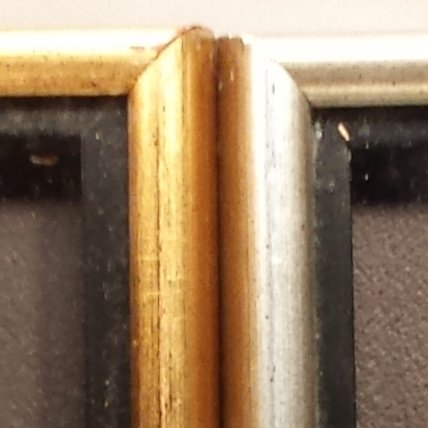 While I've seen these atypical frames on awards, and have a few in my collection. I wanted to get more information on why they looked the way they did. Some have said that these were among the first RIAA like awards manufactured by Fitzgerald Hartley, before they were certified to make RIAA awards. They were experimenting with the Floater design established by established manufacturers New York Frame & Picture Co., and Creative Glassics. The frames, backings, presentation plates, and fonts are different. Have you ever come across any of these Floaters?
OK (if you're still reading), that's it for award details, now back to the music that is being celebrated…
Midnight Star  "No Parking On The Dance Floor" was released in July 1983 and peaked on Billboard at #27. The album was certified RIAA gold on 10/17/83, and RIAA platinum on 12/14/83 and contained their big singles "Freak-A-Zoid", "Wet My Whistle", and "Electricity".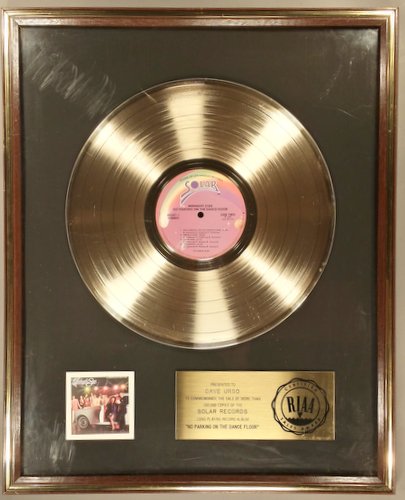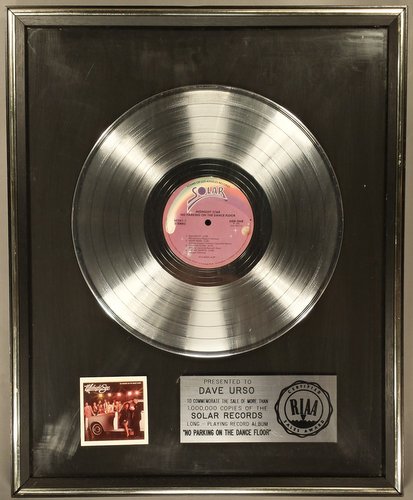 The backing on the gold award is wood panel…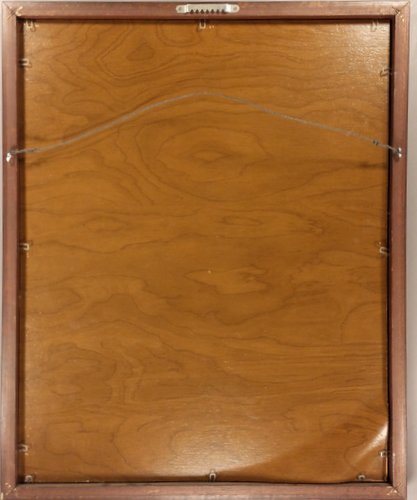 The backing on the platinum award is particle board…
Both awards were presented to David Urso, head of promotion at Elektra/Asylum Records (who at the time distributed Solar Records).  David also attached  the following inscription: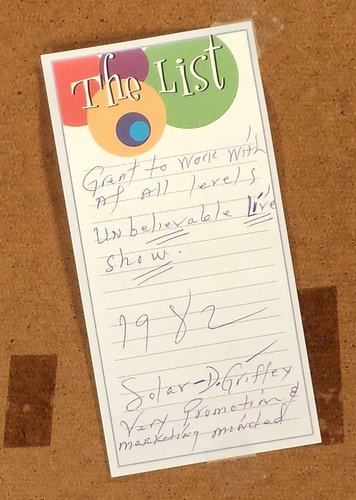 _________________________________
Do you have question about any of your awards?  Do you have award stories you'd like to share?