The Cars second album, Candy-O, was released in June 1979. Containing their first Top 20 single, Let's Go and featuring an album cover created by the famed Playboy artist Alberto Vargas. The album reached No. 3 on Billboard and was certified RIAA Gold on 7/24/79. Here it's honored with an In-House Platinum LP…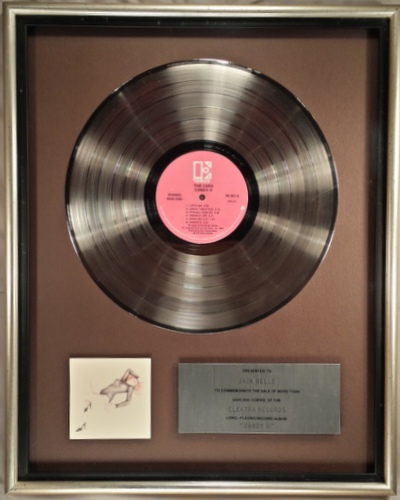 Though RIAA became the standard of gold record presentations, other awards, by other manufactures, could be ordered by record companies. These awards, when made at the request of the record or management company, were collectively called In-House awards. Labels chose In-House as an alternative to RIAA awards because they could get them from various manufacturers, they cost less, and the labels didn't have to audit actual sales figures for the RIAA. Many times the only difference in the awards was the absence of an RIAA logo on the plate. Here's a Fleetwood Mac example.
The backing paper and hanging of this award are original with the Creative Glassics sticker, a manufaturer of RIAA awards of the period, in the lower right hand corner.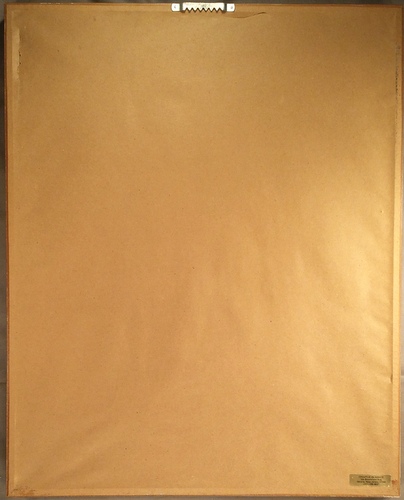 _____________________________
What part in music's life have you played? If you received awards in the 60′s – 70′s – or 80′s, and would like to spotlight their pictures and stories, or  find a new home for them, please contact me, Jim, at (818) 416-3770 orjim@honormusicawards.com