A. Disc Awards Ltd. Awards.
The 1960's through the 1980's were magical times for the music business, and Discs Awards Ltd. in Los Angeles, became a go to In-House gold and platinum awards manufacturer. Their consistent, high-quality, beautiful style, became the workhorse for labels, artists, and management alike, because they allowed customized plate inscriptions, and could be made for any artist or title, with or without an RIAA certification. Disc Awards Ltd. manufactured their own discs all of which had the Disc Award Ltd. name and dragon logo at four o'clock on the trail off (A few major labels used these discs exclusively for their RIAA awards).  I love these awards and if you happen to have some I'd love to talk with you.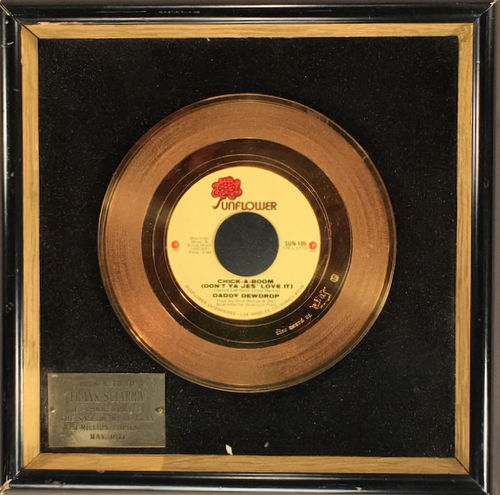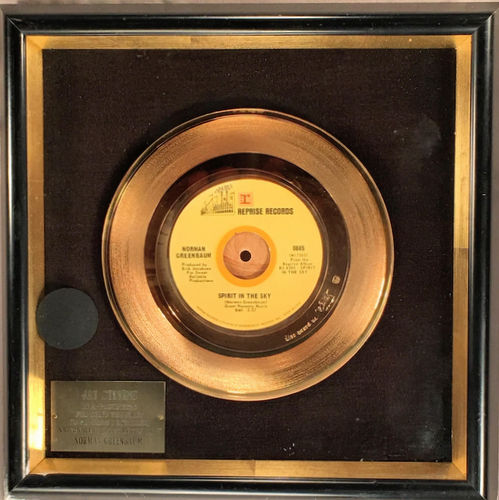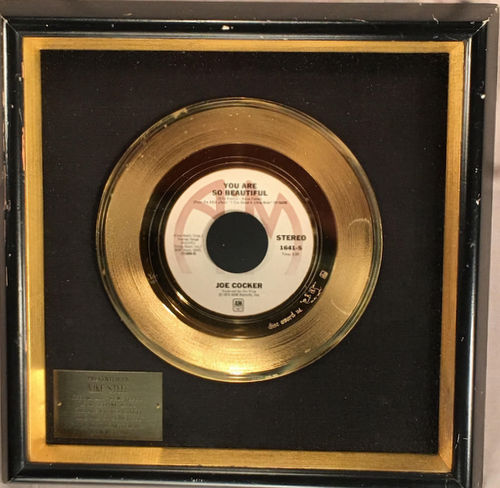 _________________________
What awards would you like to see?   What award stories would you like to share?