Some awards speak to you.  You loved the music, the artist, the times.  Something in the melodies and rhythms connect you to happy moments. Gold records speak because they provide a visceral reminder of those moments.
I imagine Spyro Gyra connected with a lot of people, but not so much with me. I connect with them through a classic "Floater" format RIAA award.  I like that it's an excellent example of an Authentic, First Presentation, First-State award, because I like to share that kind of stuff with other collectors.
So here, for those of you who connected with Spyro Gyra or simply appreciate gold records, is Morning Dance… 
Released in March of 1979 it gave the band national and international notoriety. The group appeared in most major US cities and many jazz festivals in Europe in 1979. The Morning Dance album was certified RIAA gold on September, 19, 1979, and became Billboard's No. 3 Jazz Album and No. 27 on the top 100. The album's title song became a #1 adult contemporary single, Billboard 's No. 6 adult contemporary single of 1979, and reached No. 17 in the UK Singles Chart.
For you collectors, you can see the original backing paper with the sticker of award manufacturer Creative Glassics in the lower right, and the signature the music veteran it was presented to, Bud O'Shea.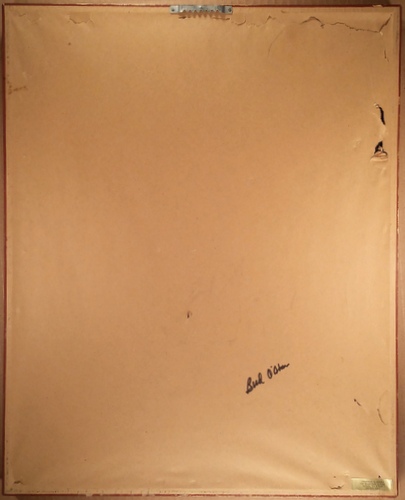 _________________________________
What part in music have you played? If you received awards in the 60′s – 70′s – or 80′s, and would like to spotlight their pictures and stories, or  find a new home for them, please contact me, Jim, at (818) 416-3770 or jim@honormusicawards.com