Gold and platinum awards have become vivid symbols of music's success. Honor Music is about the hobby of collecting them.
____________________________
The Animals were a 60s English group known for their gritty, bluesy sound and deep-voiced front-man Eric Burdon. Their sound was exemplified by their signature hit song "The House of the Rising Sun" as well as by hits such as "We Gotta Get Out of This Place."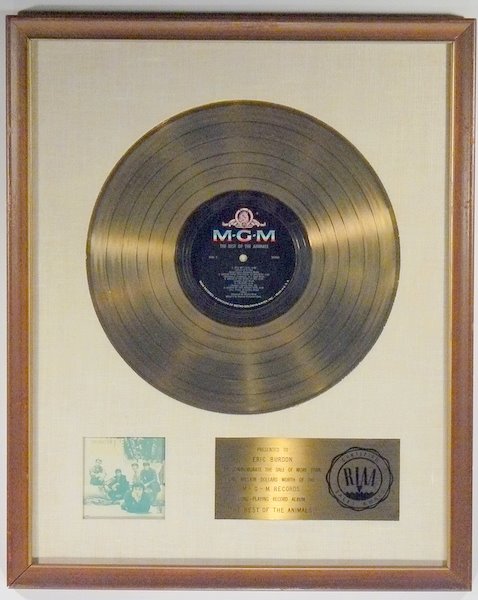 This best of collection was released in January 1966, and certified gold by the RIAA on July 28, 1966.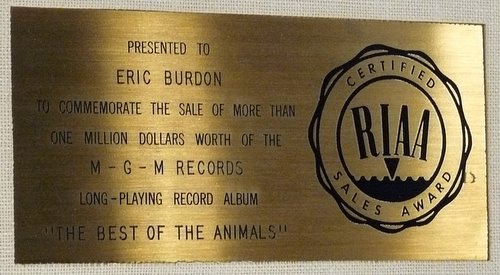 This is a first presentation white matte.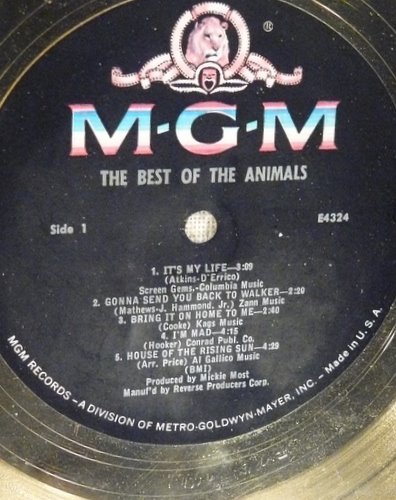 The label with – a division of Metro-Golden-Mayer is correct for the date of certification.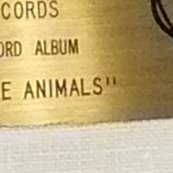 The quote marks, like little elevens, around the title on the presentation plate, are correct for the time of certification.
The backing paper has been changed.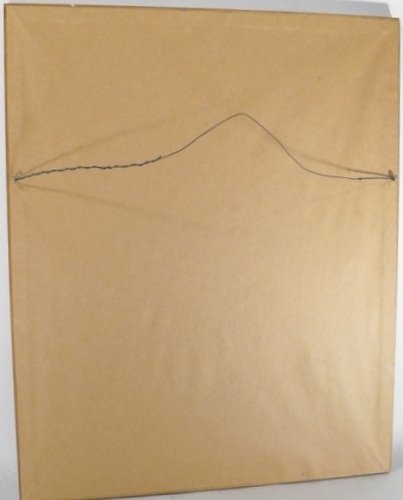 ____________________________
 – See award formats and detailed photos of over 100 awards in the Gallery.
– Share your knowledge and stories by commenting.
– Submit pictures and stories of your awards for spotlighting.
– Introduce yourself on the Honor Music Facebook page.
– Subscribe to receive collector news and award stories by Email.