John Lennon released "(Just like) Starting Over" in October of 1980, just weeks before his murder on December 8th, 1980.  The song rose quickly to number one around the world and was celebrated below with a Japanese platinum award…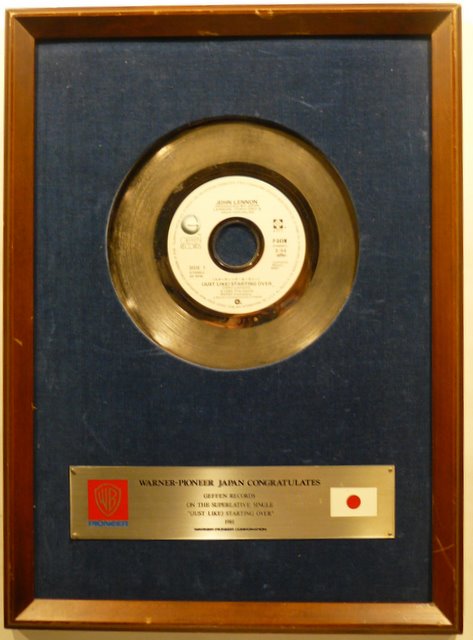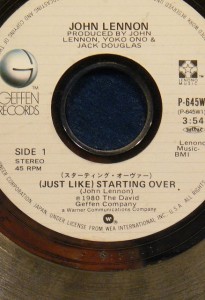 This award is presented to Geffen Records, the label John chose to re-launch his career after leaving the Beatles and Capitol Records.
Japanese platinum awards have a blue felt mattes (gold awards have red felt) and don't have glass or plexi-glass covering the disc and matte. The back is wood and the purple hanging is standard. The small discs you see around the edges were added after the award was made.